Kalkaska Athletic Boosters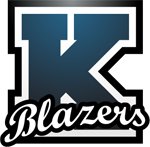 The Kalkaska Athletic Boosters work very hard during the year to support and promote our school sporting programs. Some of the past years' efforts included: Scholarships to athletes, dugouts at the girls' softball field, baseball dugouts, middle school basketball uniforms, high school football uniforms, track timer and track hurdles, a new scoreboard at the high school, and portable fencing.
In addition, the Boosters sponsored students' travel to state events and coaches clinics, donations to the Senior Parents' Association, assisted in lower level coaching costs and sponsored award banquets. They also maintain the press box, locker rooms, and concession/rest room building at the Thomas Close Athletic Field. The Kalkaska Athletic Boosters is a vibrant organization dedicated to the youth of our area.
Most of the money to pay for those programs comes from the concession stands sales at Middle School and High School sporting events. They also sponsor an annual softball tournament during the Kalkaska County Fair.
The Boosters welcome your participation. Help at concession stands is always needed and your voice at a meeting is welcome. Please contact President Paul Hill for more information.
Athletic Boosters Officers and Contact Information:
President, Paul Hill, 231 564-0106
Vice President, Aaron Popa
Treasurer, Pat Whiteford
Secretary, Chuck Hill